First steps.

Contact the Host Journey Director (JD) to ascertain which approximate dates are suitable.
The number of Ambassadors that they can host.
Make yourself known to the Friendship Force International (FFI) Program Manager for your area.
Familiarise yourself with the FFI Club and Journey Policies – go to www.thefriendshipforce.org and follow the links: club resources – documents – Journey documents – (year) Journey policies.
Planning.
You have one or two Journeys allocated - do you want another? If so, please notify your FFI Program Manager, as well as the FFI Journey Planning Manager at planning@thefriendshipforce.org to see what they can arrange (policy 2A). If you plan a 1-3 night Stopover, refer policy 7.
Discuss the Journey with interested club members and potential Ambassadors. Ideas will come forth, especially with optional 'add ons' before, during or after the Journey. Take care to not put very expensive 'add ons' mid-Journey that might prove too expensive for some.
Plan itinerary.
Contact your Travel Agent to find the best options available and in particular, get the costs for budget purposes.
Communicate with the Host JD(s) for suggestions and costs of internal travel - they know things you don't.
Make sure the dates you finally select are okay with your Host Clubs.
Will there be any extra Club Host Fees for special visits?
Prepare your budget – travel, accommodation, FFI fees (policy 4B), Club Host fees (policy 4K), entry fees, gifts, printing, and other sundry costs.
Recruiting Ambassadors.
You are now ready to promote your Journey (refer policy 9B).
Start with your own club members and community – they get first chance.
Then contact other clubs in your state or country by direct mailing or using the e-flyer system if you have one.
Then through FFI using the various methods they have.
For applications from outside clubs, contact their Presidents to get a recommendation of suitability. You can also contact your FFI Program Manager for contact details.
Potential Ambassadors must fill in the 'Ambassador & Application Form' (policy 9B) and return to you. This should be accompanied with a refundable deposit.
Take into consideration Ambassador mobility (policy 9F).
Important - you are JD and you choose your Ambassadors (policy 9B).
After selection, advise your Ambassadors of the travel itinerary so that they can make any personal bookings. These need to be coordinated with your plans.
At least 100 Days prior to departure. If you have not filled your Journey by this time, you must contact your FFI Pogram Manager to promote using FFI systems.
Preparation.
You have selected your Ambassadors, now educate and orientate them.
Hold at least one (preferably two) workshops (policy 9B) to inform Ambassadors of your expectations, Include:

appointing an Assistant from those going.
delegating duties and responsibilities.
discussing itinerary and the costs of the Journey.
inform about the cultural, customs and language differences that they will find
being a good guest and Ambassador for FFI, your club and your country.
that travel Insurance is essential (policy 9I).
information of any Visa or Health requirements of the host country(s) (policy 9H).
ask Ambassadors to provide a sealed envelope of any medications they will be carrying. This will only be opened if there is an emergency.
collect the remaining cost from Ambassadors.
If your Ambassadors are too distant to attend your workshop, it is even more important that they be given full information from workshops to ensure that they are going to be good Ambassadors (policy 9B- iii).

Now advise the Host JD(s)

of Ambassadors names and interests so they can make the hosting pairings.
of your travel itinerary so they can prepare their Journey programme and arrange to meet you on arrival.
of any details of mayoral receptions, gift Journey, and so on.

When pairings are received from the Host JD(s), send these on to Ambassadors so that communication can begin.
Obtain from Ambassadors their own travel plans outside the Journey (if any).
Keep updating your FFI Program Manager of progress.
At least 60 days prior to departure, you must:

send the FFI fees to Atlanta and advise them (policy 4F and policy 8).
send the Club Host fees to the clubs (or FFI if they are transfering them on your behalf) and advise them (policy 4K).
Prior to departure, send to FFI Program Manager details of Ambassadors including emergency details, contacts at home and travel insurance.

Your planning and preparation is complete, you are now ready to go.
During the Journey.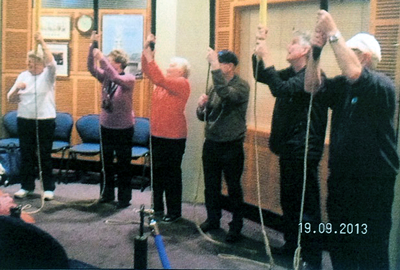 While on Journey, you will probably be hosted by the Host JD(s). While they will run the Journey and deal with local problems that may arise, you will deal with your Ambassadors and any detailed matters that affect them. Be patient, enjoy yourself and laugh a lot.
After the Journey.
Reports and Evaluation

Get Ambassadors to complete evaluation forms – provided by FFI.
Submit a written report (inc finances) to your club and to FFI (policy 9J).
Plan a reunion to Journey photos and stories.
Congratulations on a successful Journey.
The upcoming journeys that we have confirmed are:
To view a flyer for this journey, click here. Price includes economy airfares.
To view the itinerary for this journey, click here
Members of the club have led journeys to the following clubs and countries
1990 - Nelson Aug Bristol/Manchester
1991 - Arnheim & Bree
1992 - Napier
1992 - Wanganui
1993 - Russia
1993 - Bangkok
1993 - Taupo
1994 - Olympia/Vancouver and Omaha
1995 - Hawera
1997 - Manawatu
1997 - Tucson, Binghamton and Hamburg
1998 - Wairarapa
1998 - Mt Gambia/Adelaide
1999 - Shizuoka/Machida, Japan
2000 - Hawaii
2000 - Denver-Pintiction (with Wanganui)
2000 - Newcastle/Glass House Mtns
2001 - Jundiai/Porto Alegre, Brazil
2001 - Hamilton/Tauranga
2002 - Casterton/Mt Barker, Aust
2002 - Nelson/Blenheim
2003 - Wairarapa
2004 - Tamworth/Queenbeyan
2004 - Wanganui
2005 - Minnesota/Oklahoma
2006 - New Plymouth
2006 - Melbourne & Bunderberg
2007 - Napier
2007 - Prague & Hannover
2008 - Noumea/Gold Coast
2010 - Central Coast/North Moreton/ Malang, Indonesia
2011 - Sapporo & Saitama, Japan (postponed due to Japan earthquake)
2012 - Perth, Albany & Mt Barker
2013 - Sapporo & Saitama, Japan
2013 - South Taranaki
2014 - Oxfordshire, UK & Varel, Germany
2014 - Napier (Interclub)
2015 - North Shore/Whangarei/ Thames/ Tauranga
2015 - Trujillo, Peru/ Brasilia & Belem Brazil (with Wellington)
2016 - Hobart, Tasmania/Newcastle
2019 - Nelson (Interclub)
2020 - Brisbane & Bundaberg, Australia (Cancelled due to Covid-19 pandemic)
Updated 1st February 2022